Native Apps,
Lightning Speed
App Rail gives your business, innovation and development teams the capability to build secure, native Apps in days not months.
Deliver Valuable Innovation
Build high quality native Apps with intuitive user experience and access to all of the capabilities of the mobile operating system. Benefit from the knowledge of a battle hardened agency - Future Workshops. Avoid common traps and pitfalls such as security issues or App Store rejection.
"We've built over 200 Apps for 120 million users. All of this knowledge has been added to App Rail and can be accessed on-demand by your teams."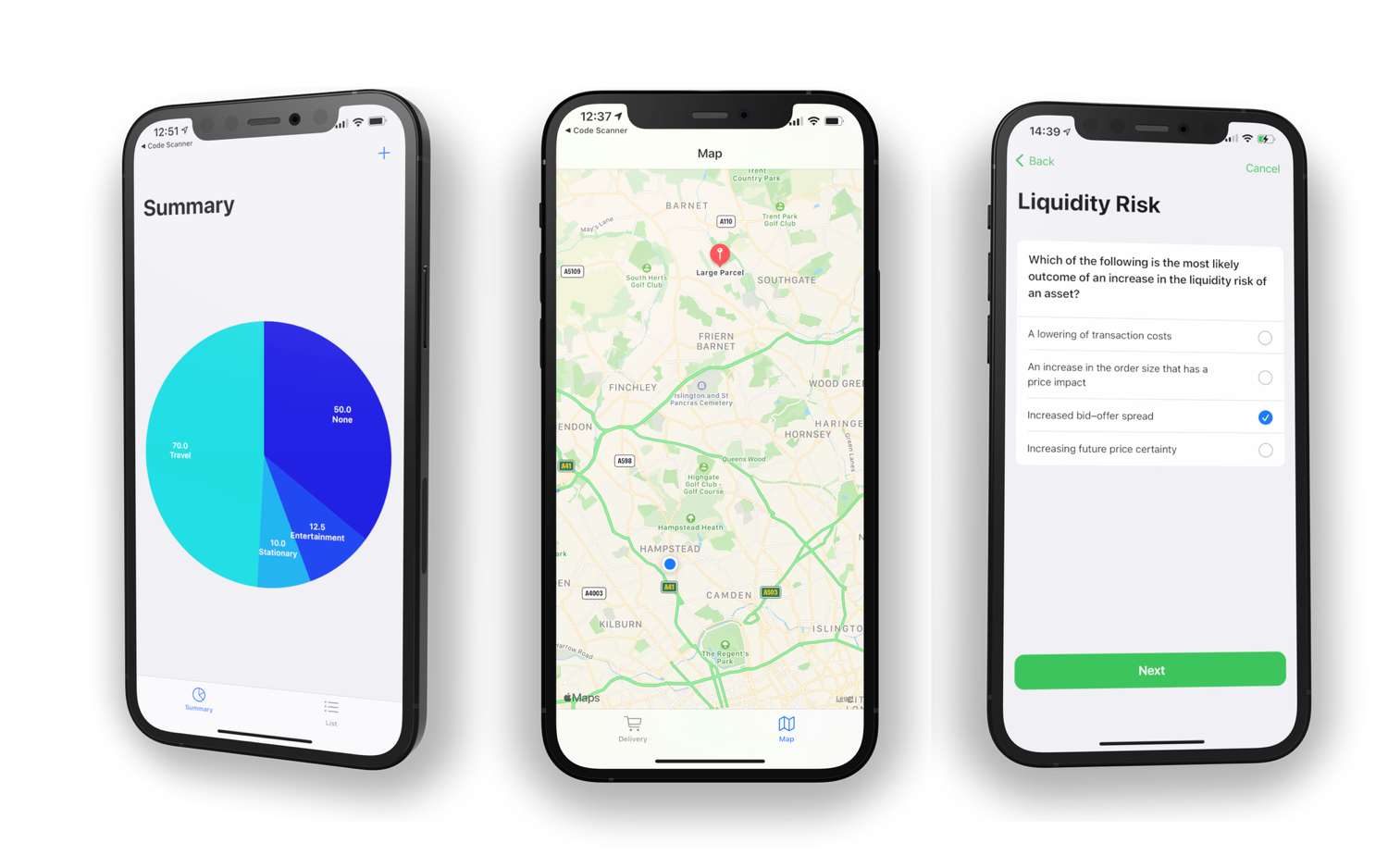 Avoid Hiring
Equip your existing teams to deliver digital transformation with App Rail's nocode App builder. Avoid hiring or contracting an external agency. A full mobile development team can cost upwards of £450,000 per annum - 1x iOS Dev, 1x Android Dev, 1x UX Designer, 1x UI Designer, 1x QA, 1x PM @ £75,000.
"We deliver 4x as many projects with the same teams and App Rail compared to traditional development."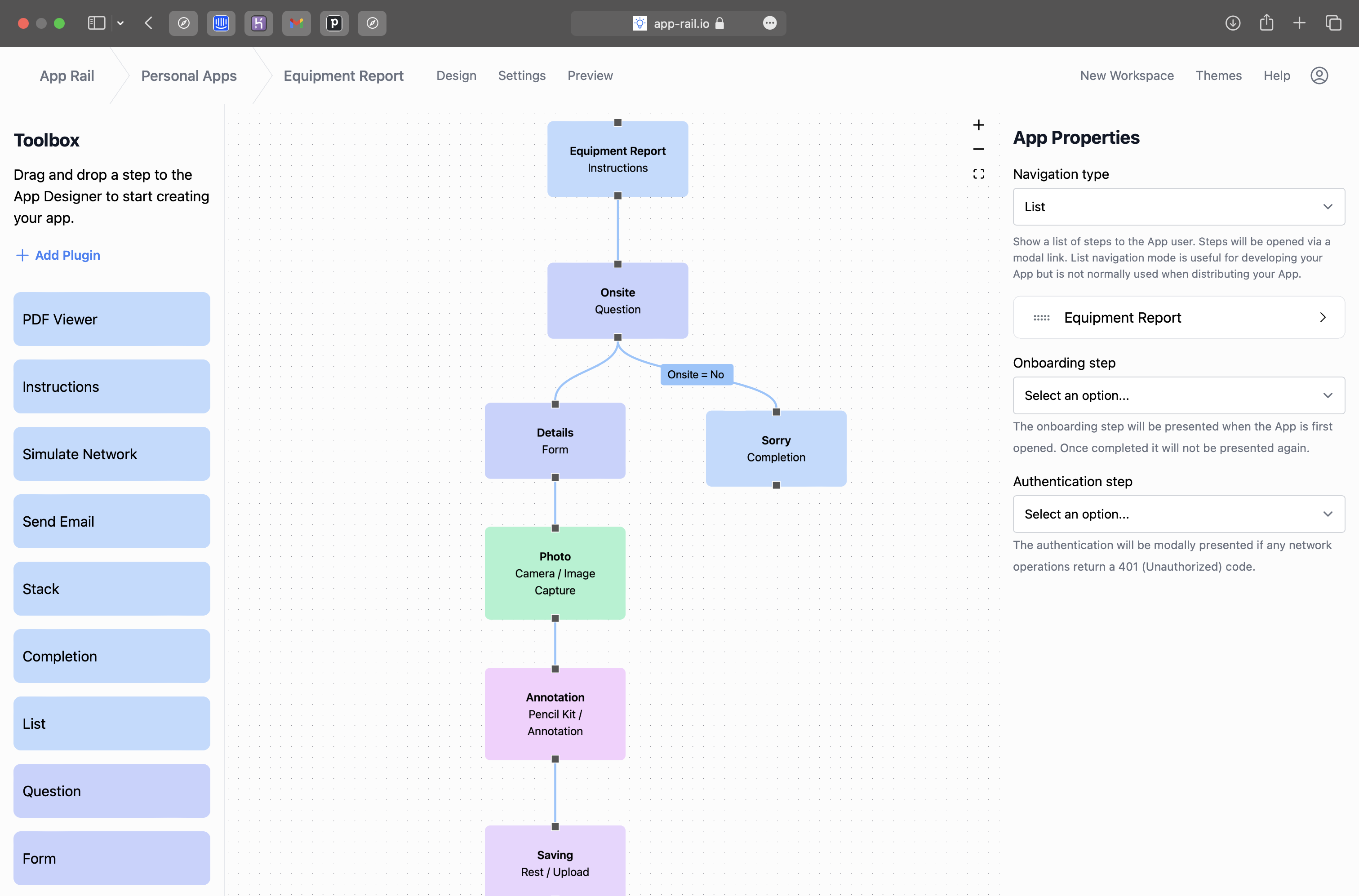 "We can automate complex legal processes using App Rail in days, without a software development team. Providing services to clients in this way is huge and exciting."
Deliver faster
Everything you need to deliver enterprise mobile Apps
App Rail provides a complete set of functionality, and if you don't find what you need you can extend our open interfaces.
Display Content
Show content in standard ways including Lists, Text, Images, Videos, PDFs.
User Input
Text, Multiple Choice, Pickers, Dates, Email, Numbers, Camera input, Documents capture.
Navigation
Control App navigation with conditional, Modal, Tabbar, Landing page support.
Networking
Connect to your data server with upload, download, authentication, offline support.
Plugins
Extend the App Rail platform by adding your own functionality.
Export
Distribute your App via Apple's App Store, Google Play Store or internal MDM.